Dieses Produkt ist zur Zeit ausverkauft.
Einzelheiten

Größentabelle
★ FÜR DIE STRASSEN & SKATEPARK

★ 8.25" x 32" x 14.25" Radstand

★ Wenn Ihre Schuhgröße 5-10 US Women's beträgt, funktioniert diese Deckgröße für Sie

★ Resin-7 Hard Rock Ahorn komplett

★ Volle Form, mittel konkav

★ Sparkle Grip unterhalb des Heckspaltes

★ Holographisches erhöhtes Prismenlogo

★ 6,0-Zoll-LKWs aus Tensorlegierung

★ 54mm 95a geländegängige Straßenräder

★ ABEC-7 Impala Pink Rubber Shield Lager

★ LEBENSLANGE GARANTIE: Bei allen Herstellungsfehlern

★ NACHHALTIGKEIT: Wir pflanzen 3 Bäume pro 1 Baum, aus dem unsere Skateboards hergestellt werden.

COSMOS – YELLOW 8.55:

Auswahl der richtigen Deckgröße.

Die Wahl der richtigen Größe ist im Allgemeinen eine Mischung aus Fahrstil, Größe und Schuhgröße. Wenn Ihre Größe 5-11 US-Frauen ist:
"IT COMES IN ALL DIFFERENT SIZES… THE POP IS REALLY NICE, I LIKE THE CONCAVE ON IT… THEY'RE SUPER STYLISH, SUPER CUTE"
– Jennifer Charlene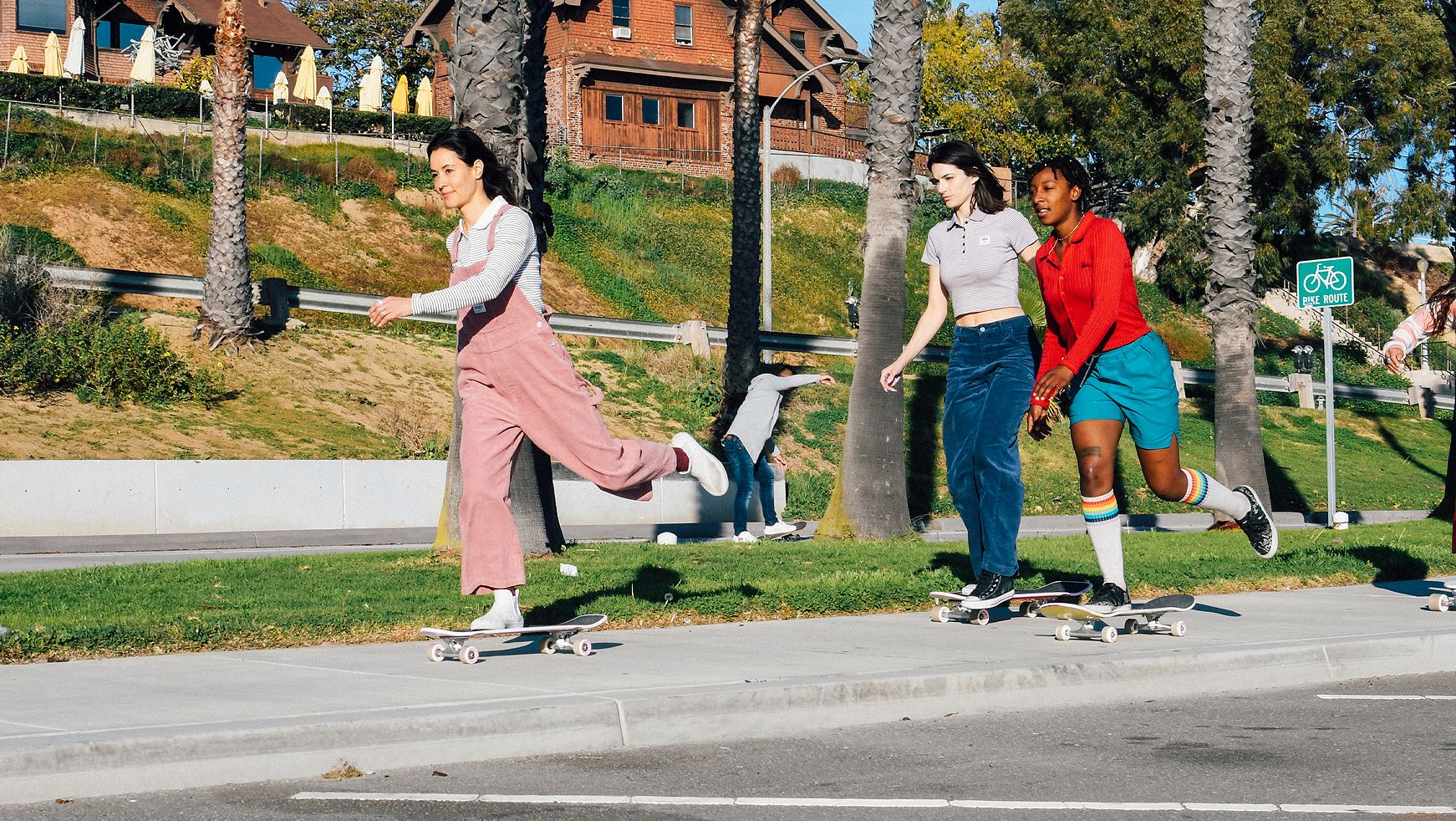 SUSTAINABILITY
We care about our impact, and endeavour to create a product that is conscious of this. Throughout all stages of design and production, we are mindful of every detail - from the materials to the manufacturing processes that we use.
We have partnered with the National Forest Foundation (NFF) to donate to their tree-planting program - planting three trees for every one tree we harvest in the making of our skateboards.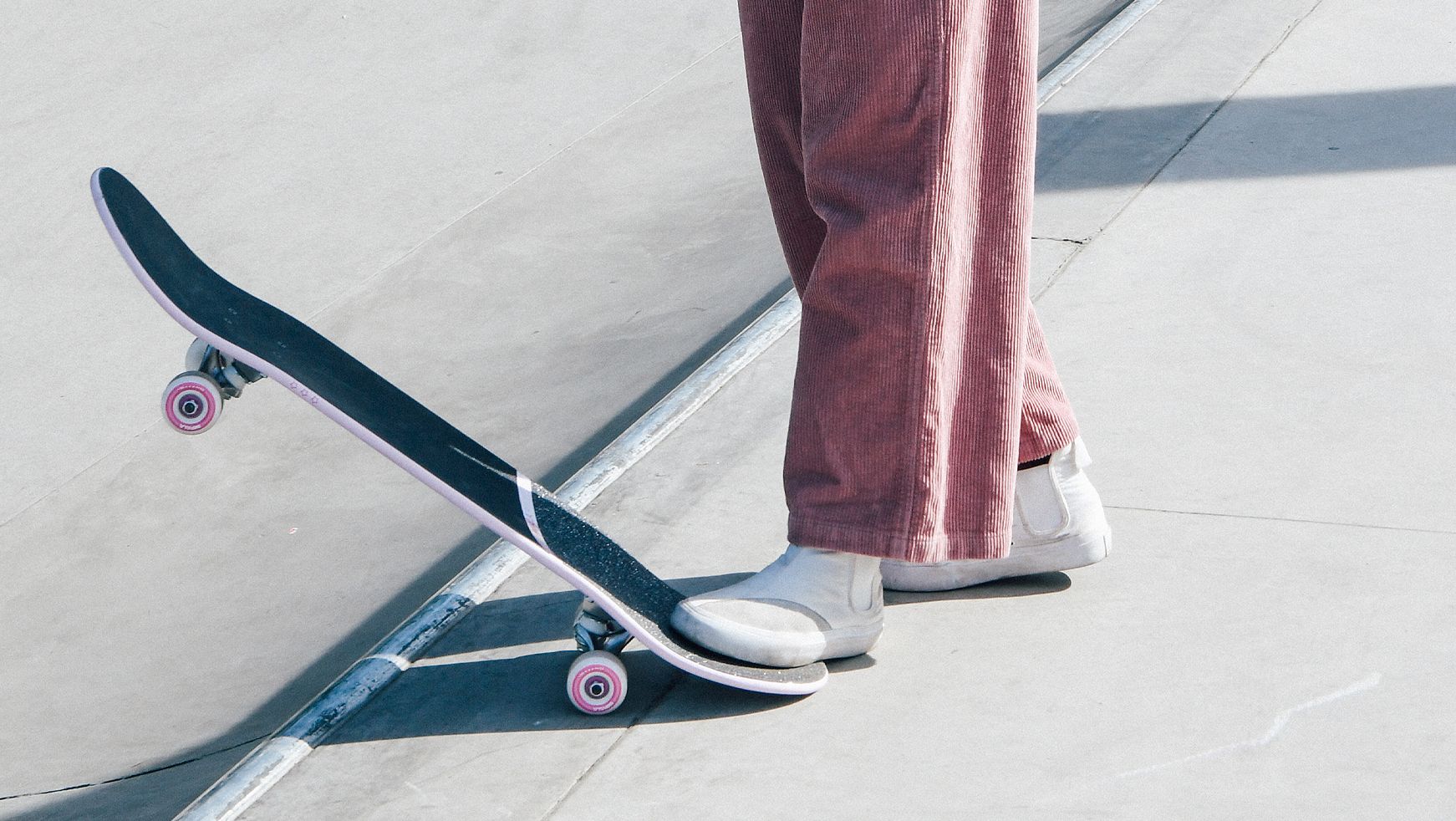 LIFETIME GUARANTEE
Our aim is to create a skateboard range that not only looks good, but is backed by a lifetime guarantee, all at an accessible price.
What's a lifetime guarantee?
It means our skateboards are guaranteed to be free from defects in the material and workmanship for the lifetime of the product.
Basically, it's designed to last.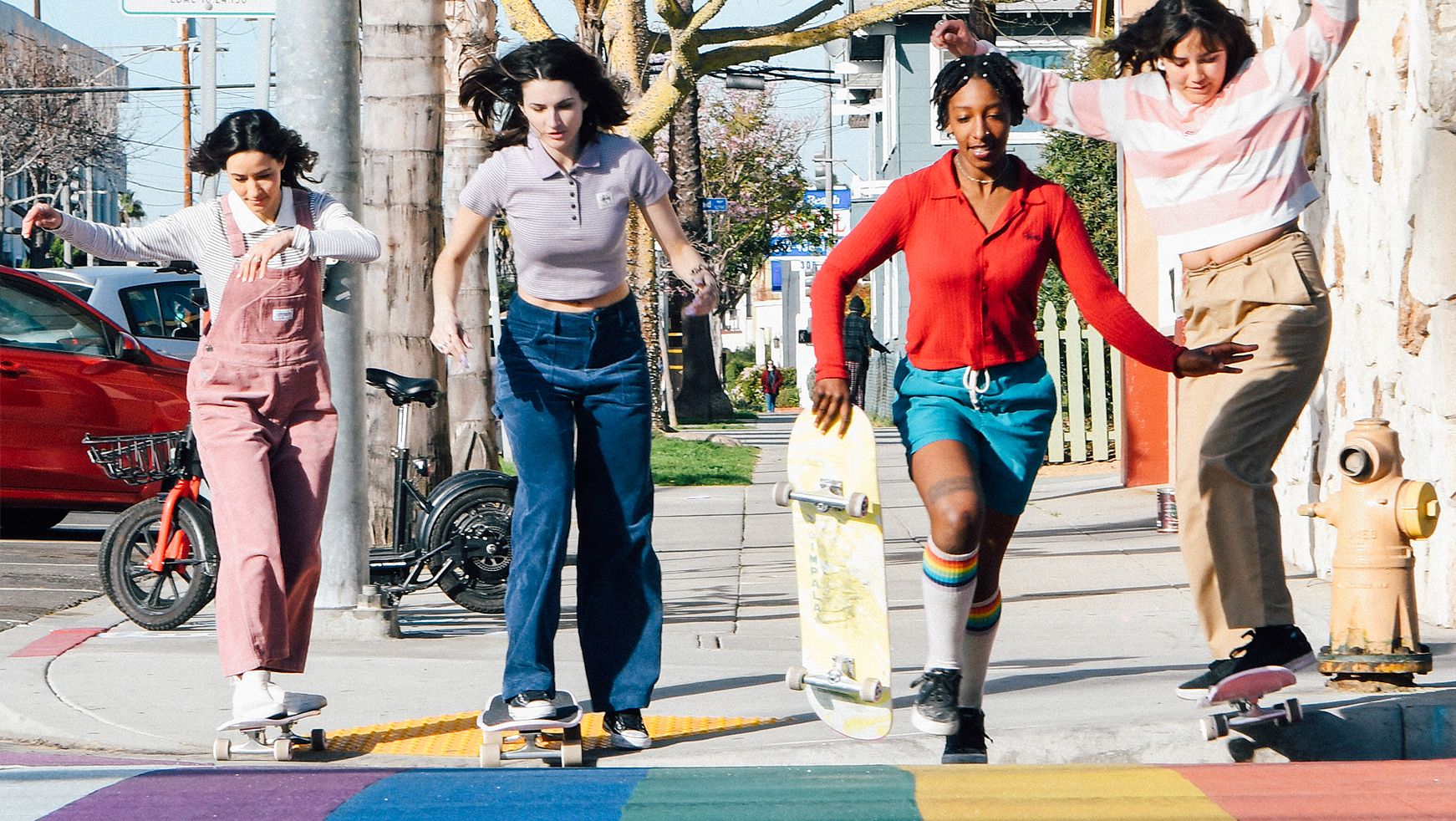 RESIN-7 HARD ROCK MAPLE
Our skateboards are made by pressing thin layers (each layer is called a 'ply') of wood together, using epoxy-resin glue to hold each ply together.
Why do we use epoxy-resin?
Using epoxy-resin glue makes a skateboard lighter (because its higher strength allows us to use less glue), stronger, and longer lasting.
Epoxy-resin is also superior to the industry standard water-based glue.